Dette er HelseTine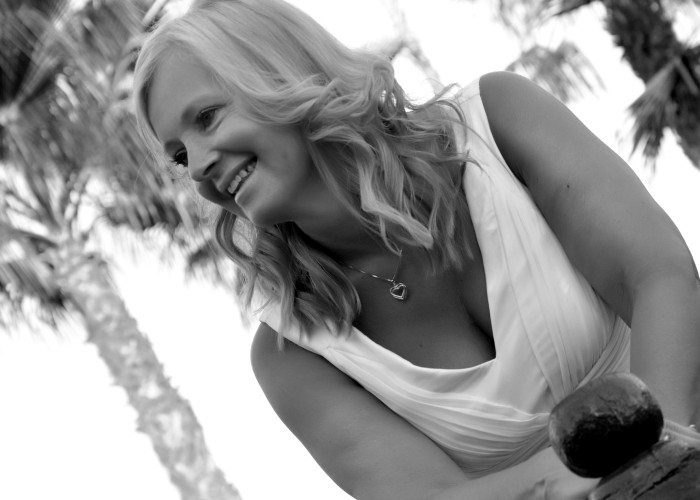 Jeg heter Tine C. Holm og er  profesjonell helse-journalist/skribent og redigerer med 25 års allsidig erfaring fra norske medier som Aftenposten, Egmont og Aller. Jeg er en erfaren copywriter med god kjennskap til SEO.
Dette er mitt nettsted Helsetine.
I juni 2021 hadde jeg over 108 000 visninger på nett og nær 4000 klikk.
Helsetine har i tillegg 9000 lesere på Facebook.
En av de artiklene jeg er mest stolt av er turen til Mali  med Norwegian, Unicef og UD. Jeg fulgte Bjørn Kjos tre dager i Afrika og laget et 8-siders portrett til Her og Nå. Vi delte ut nødhjelp til fattige barn og kvinner. Det gjorde et uutslettelig inntrykk. Les artikkelen her.
Med Bjørn Kjos på nødhjelpstokt: Mitt møte med Mali, Afrika
Mine saker blir lagt merke til: Opptil 7000 har delt/likt topp-artikler: 
Eksempler: Toppleger og jurister i World Freedom Alliance:; Koronarestriksjonene må stanses!
Slik gikk det med NAV-Line som måtte spa grus
Hvorfor er det så viktig å kalle forskning og statistikk for konspirasjonsteorier? Hvorfor skal enhver sann opplysning dysses ned?
Derfor sier jeg nei til vaksinen: Jeg lar meg ikke presse; 5 personlige grunner
I 2020 ble jeg kåret til Norges mest autentiske helseblogger av Alanyaposten. Les artikkel her: 
En topp-artikkel som har gitt høy score i mer enn et år er en blogg om nakenreglene på det fasjonable spa-stedet The Well. Les denne saken her. 
Helsetine har blitt forfatter. Boken Koronarebellen av Margrethe Salvesen, sykepleier, utgitt på Manuskript forlag er fortalt til og ført i pennen av Tine Holm.
Erfaring: Jeg har vært journalist siden sent på 80-tallet og har en allsidig bakgrunn. Har jobbet  som journalist, redigerer og redaktør for TV, radio, fagpresse, avis og ukepresse. Fra 2006 har jeg fordypet meg i helsestoff. Jeg har lært mye om helse og er godt orientert etter å ha skrevet helse & velvære-artikler for Norsk ukeblad og HelseTine. Jeg har selv vært utbrent og vet derfor hva som skal til for å bygge seg opp igjen – og tiden det tar.
Jeg er medlem av Norsk Journalistlag og bloggen kom i stand etter et profesjonelt kurs via NJ og Frilansjournalistene.
Ved siden av har jeg skrevet kjendisportretter til  bladet Her og Nå og sporadisk jobbet for VG. Tidligere erfaring fra Allers, NRK, Strix Televisjon, Familien, Aftenposten, bladet Gave & Interiør og Norges Varemesse. 
For øyeblikket driver jeg helsetine.no.
Jeg har tatt PPU og norsk som andrespråk og har vært norsklærer for Neo Kompetanse, Folkeuniversitetet, Oppegård kommune og  frivillig leksehjelper for Røde Kors. Jeg har også vært flyktningeguide. Les mer her.
Jeg elsker å skrive. Brenner for de gode historiene og er en god story teller.
In the good old days var jeg radio-DJ på et amerikansk college og programleder for Norsktoppen P1. Sistnevnte program ble nedlagt i 2008 med protester fra Stortinget. Jeg jobbet frilans for Radio 1, Radio ung og lokal-TV. Se video. 
Helsetine skriver godt og interessant om  helse, livsstil, reiseliv og samfunnet. 
Kontakt meg for business-deals: Jeg er copywriter med god kjennskap til SEO og markedsfører din bedrift gjennom en god, journalistisk artikkel mot betaling. Ønsker kontakt med lokale aktører innen helse og trening og tester gjerne behandlinger og produkter som kan være interessante for andre å lese om. Send mail til tinecec@gmail.com
Helsetine.no har egen side på Facebook. I tillegg er Helsetine på Instagram, Twitter og Snapchat som @helsetine.
Følg meg på Instagram her.
God på sosiale medier, aktiv, rask og sosial!
Jeg er i tillegg utdannet coach. Glad i å reise og treffe nye mennesker, danser zumba og salsa og har drevet bokklubb.
Etter et opphold i Spania, er jeg nå hjemme og har startet isbadingen igjen.
Hva med deg? 
Kontakt meg gjerne på mail tinecec@gmail.com
Oslo/Akerhus
Post@HelseTine.no
Presse:
Her er artikler hvor Helsetine er intervjuet: 
Jeg har sluttet å diskutere med meningsmotstandere: (Hemali)
Det koster å mene noe annet enn myndighetene og kommunestyret (Oavis)
Jeg delte ut roser for AP, like etter kom sjokkbeskjeden (Oavis)
Derfor blogget jeg om sjokkbeskjeden. (Oavis)
Nedstengningen bør være tema nummer en i valgkampen (Resett)
Helsetine på video
Kan vi reise ut av Norge når Coronaen herjer? Ja mente Tine Cecilia Holm da hun dro på ferie til Tyrkia for syv uker siden – og fortsatt er der. Her er hennes rapport! https://www.way-2-go.no/podcasts/
Helsetine på YouTube
Se min frihetsappell foran Stortinget 1. mai 2021
Pressebilder: