Annonse
I tested salsa in Barcelona. Here are 10 reasons to love salsa. The first is la musica. The music.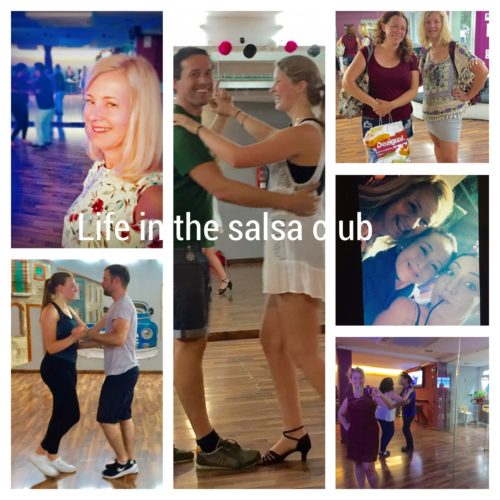 If you have a tough day, try zumba, salsa or bachata. The catchy music. The rhythms. The passion. It is not possible to stay in a bad mood when you hear Shakira, Pitbull with various artists or as a dance instructor says, the song above all songs, Bailando with Enrique Iglesias.
In Barcelona I signed up for Spanish and salsa for four weeks. I'm very happy I chose salsa. The dance place was far from school, but we had fun there, I got more friends and it was nice to have something to do in the evenings. The students who chose salsa were muy fantastica, we often took a drink together or a snack afterwards.
You get to dance with men. It may be hard to find danceplaces and Norwegian men prefer swing or nothing. In Cuban dance places and salsa nights, it is packed with Latin men and they can dance, oh la la. Almost too good, try with your dance mates first. The school I went to invited Spanish men to the classes and everyone got a partner. (mostly.)
Dance is good exercise. In Barcelona I did not have a car and I walked a lot more than home and danced in the evenings, good and fun exercise without getting exhausted.
You train your social skills. We change partners and you find yourself talking to and trying dance steps with many different people. My spanish hairdressser told me she was too shy to do it, but that is when you actually should! It helps. She also told me never to cut my hair short again, haha. In Spain they love to give orders like this.
People admire you. Salsa chicas are popular – oh yes. Much cooler to say you dance salsa than Norwegian folk dance. And you do not have to be good. Start at step 1.
As a friend of mine in Barcelona said, he was from USA, do you know salsa, you can travel anywhere in the world and get salsa friends. I think that's true.I would like to dance salsa in Cuba, in Mexico – or Miami South beach where you for instance can brush up your English and learn Latin dance at the same time.
There are several types of salsa – Cuban salsa is considered by dance lovers as the best and most genuine. I recommend you start with Cuban. It is fun.
You get a reason to buy new dance shoes and wear your skirts (or the fancy shirts.) It's much cooler to dress up than dancing in shorts.
You can shazam all the wonderful music and play it when you get home. The holiday and the passionate feeling last longer.
The pictures are from the dance place Rakata in Barcelona and from the school Camino Barcelonas roof terrace. By the way I just love this music with salsa timing; uno, dos tres…cinco, seis siete and the word and step Exhíbela – it means; show off your fantastic lady!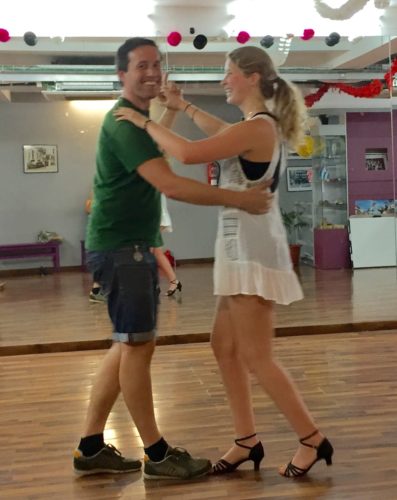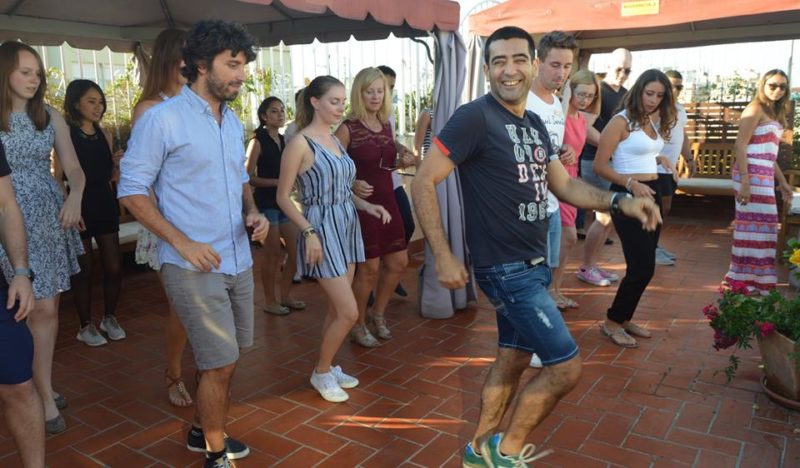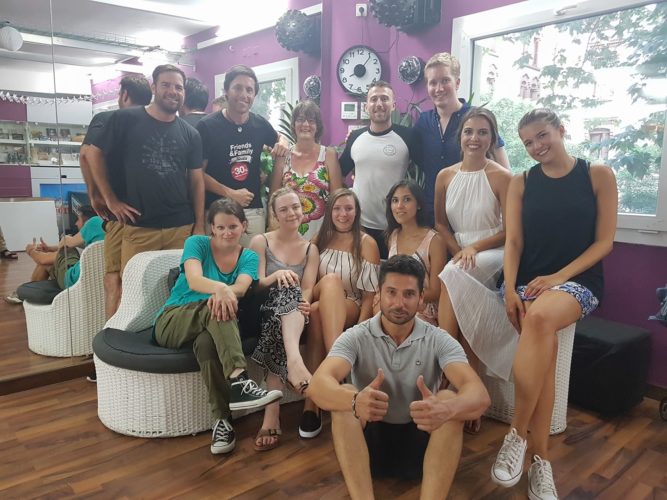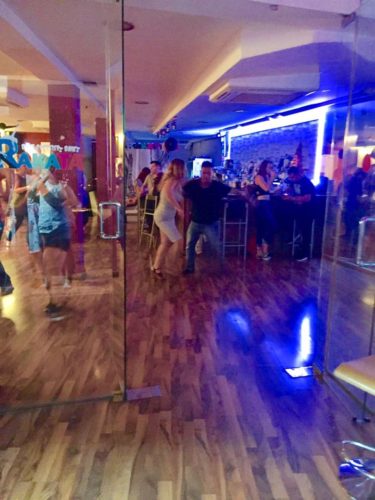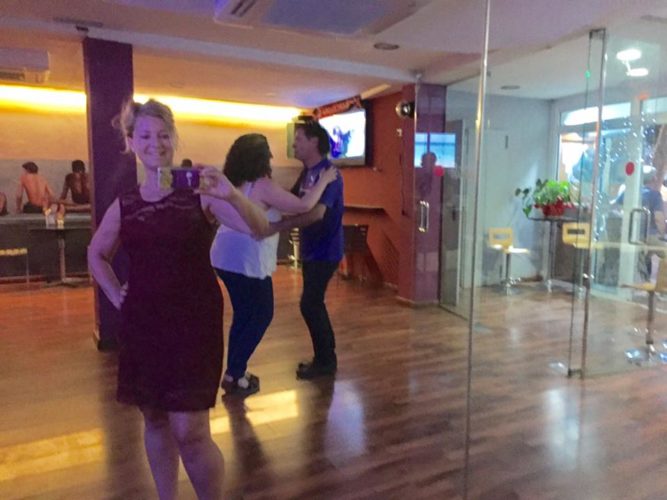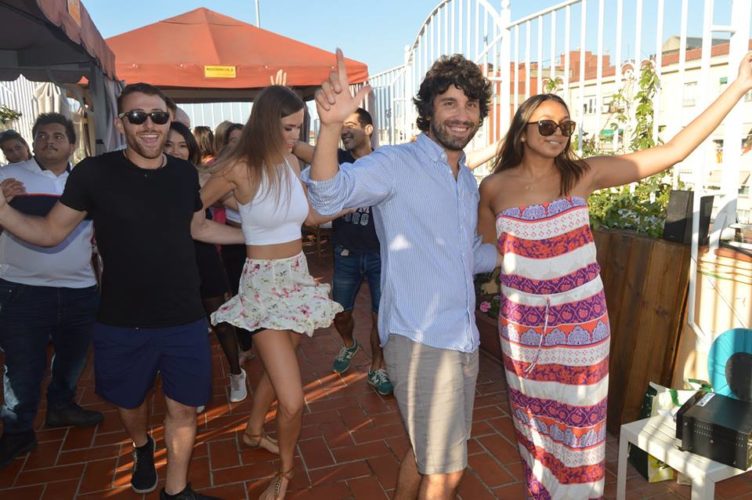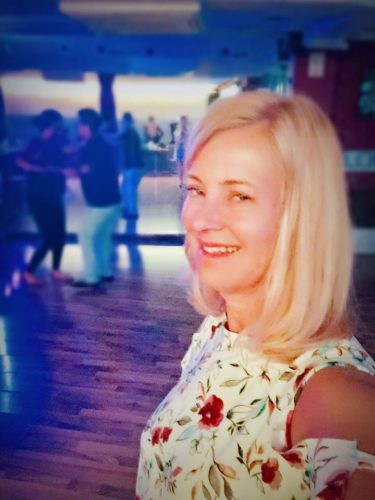 What is Salsa?
Salsa means sauce and is a mixture of many dance forms.
In the dance and music we find strong elements from Africa, Spain, France – and the Caribbean, especially Cuba. Salsa as a fashion started in New York in the 60s , with Cubans and puerto ricans. Since then, salsa has spread throughout the Spanish-speaking world and to the western dance culture. You have many different styles within salsa – LA style, New York style, Cuban style. Many steps can be traced back to the traditional way of dancing, like rumba and son. Folk dance wanders and the styles mix – a real sauce – a real salsa!
If you need to concact me, my e-mailadress is tinecec@gmail.com and phone +4792222406.
I am a freelance journalist and blogger and Norwegian teacher.