Annonse
Eat, drink and be happy. This is most important in Barcelona, one of the most beautiful cities in the world.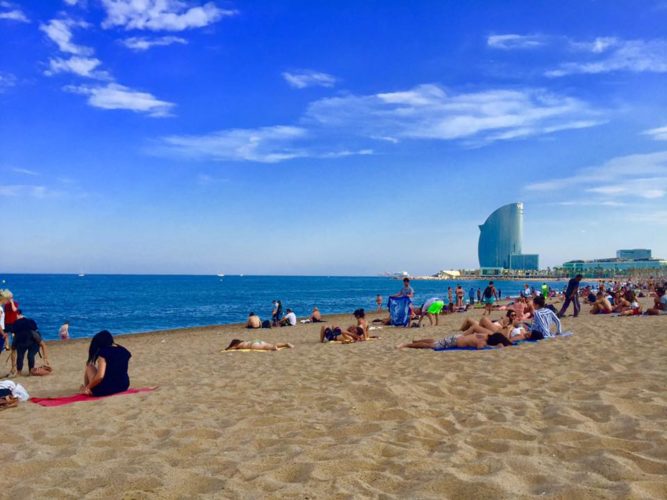 Friendly Spaniards: People are generally jovial and welcoming and will be thrilled when you stutter some words in Spanish. Just try.
-Taxi drivers taught me Spanish expressions on my way to school: See me hace tarde.
-The barman taught me coffee take away: Café para llevar.
– A waiter on the beach taught me to ask for the bill: La quenta, por favor.
– My Spanish flatmate just smiled when I said that my Spanish was bad; mal. «My English is mal too,» she said.
– If they know some words in English, they will use it. They are not arrogant.
Enjoy good food and drink.I enjoyed the sangria and paella (sangria was best) and wine tasting with tapas. Spaniards love fiestas -parties – and they use every opportunity to celebrate with una copa – a glass. In fact, they believe that a glass of wine a day is good for health and the blood circulation.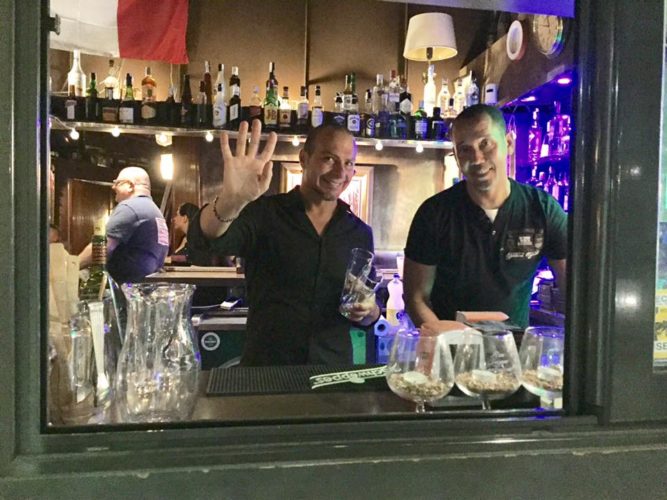 I enjoyed lunch of the day in the restaurants. You get appetizer, hot meal and dessert, bread and drink for 10 euro. One restaurant gave me one whole bottle of wine and I could not finish it, of course. It is cheaper in the city center than on Las Ramblas and the beach. And better food and service. There are  bread shops, panaderias and bakeries with a LOT of good cakes, postres. The famous dessert, crema catalana,  is good and you can tolerate a few croissants as long as you walk a lot. A good steak on Las Ramblas or Turkish kebab is also nice and I got a fantastic shrimp salad in hotel 54 at the beach.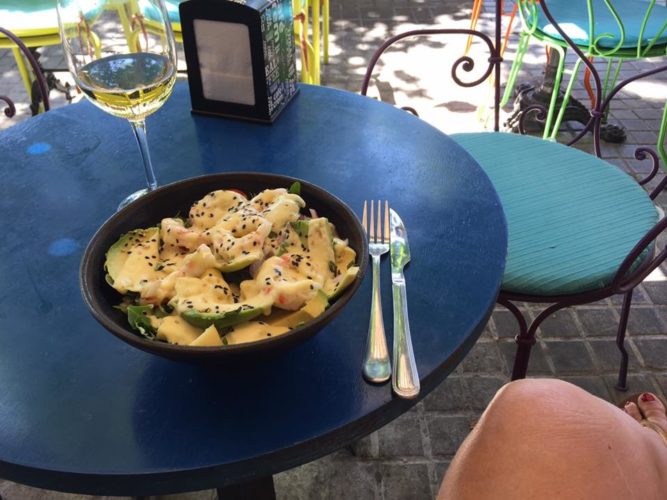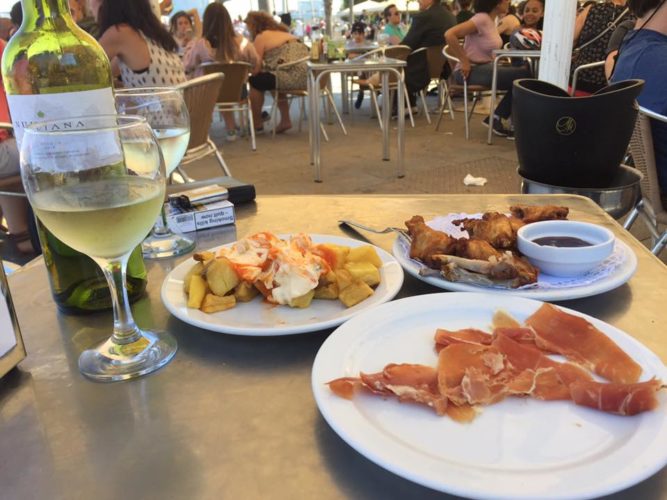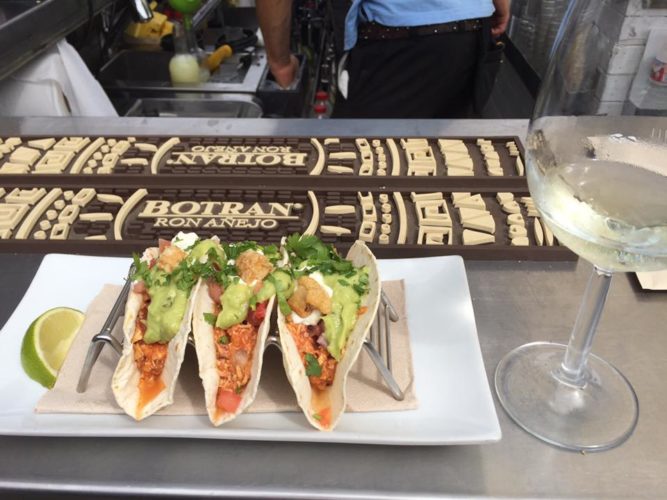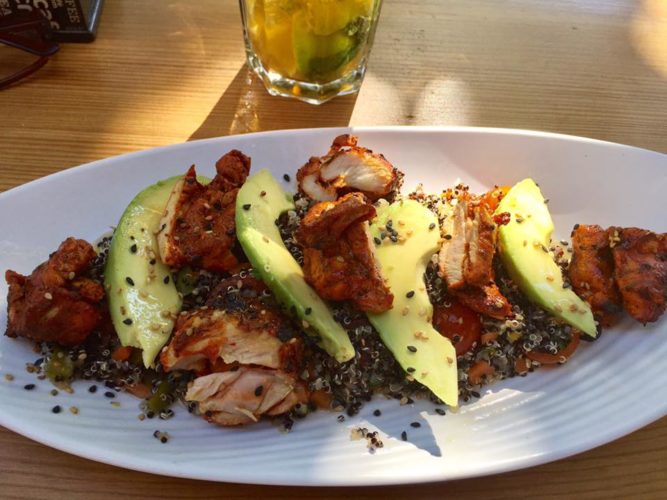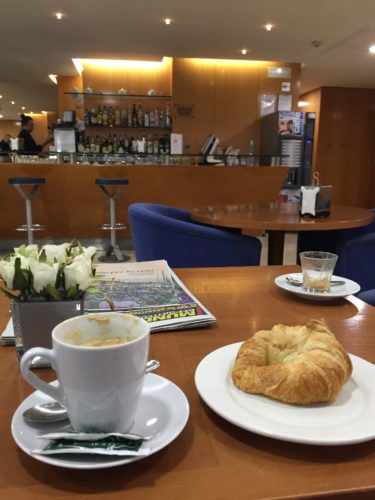 You will not be robbed. Clearly, it can happen, but mostly not if you are careful. First time I was in Barcelona, my sons  Iphone was stolen at Ramblas and we saw a robber steal a womans  computer at a beach cafe. This time I was more on  guard, I bought bags with zippers and  never left  my stuff. I was careful when I took metro and local buses in the rush hours and walked alone on Ramblas. The times I was in beach alone I  placed my beachbag right in front of me in the sand while I took a quick swim. By all means, do not let strangers borrow your mobile like a friend of mine did. They did not return with it. Another friend says you can strip your purse to your leg and bring an extra simcard to use if you have to buy new mobile.
4. Most people are to be trusted.Barcelona is full of immigrants, so the people you ask for help, are probably not residents of Barcelona, but from elsewhere. They will mostly help you. One man took me all the way home with metro one evening I was lost , another took me to a beach outside the city on a date and taught me the metro system. One employee in a shop said he would love to exchange money as long as I was happy and the man man who drove me to the airport said he did not like a pretty lady like me to be alone on the beach. Of course, it's not a good idea to go with people you do not know, but if you talk to people and are friendly, you get a lot in return, just like home.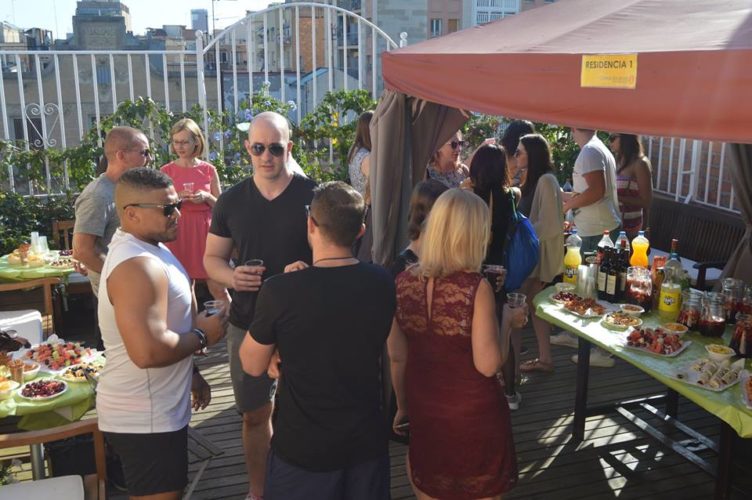 Lavatory: People can be stressed, especially if you try to use the toilet at the restaurant without buying anything. So buy a coke or a toast (bikini) if you really have to go! I saw a young boy almost crying because he was denied to use the toilet at the beach hotel I stayed at. It was painful, but if  you are  in a hurry, just order a beer or coke zero and go straight to the loo, haha. And nod to the waiter before going to the bathroom, a bartender did not recognize me as a guest and tried to stop me. It was uncomfortable, but he explained that they were bothered by thiefs and do everything to protect the guests.
There are public toilets on Barceloneta beach, but there are long queues and  seldom toiletpaper and soap. So bring paper and antibac or eat lunch in a cafeteria with toilet, wifi and possiblity to load your phone,. It is smart to fix most important things  while you eat!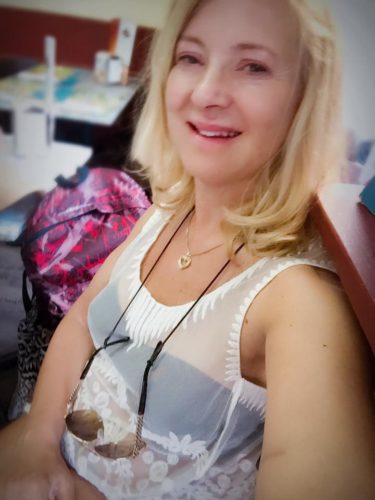 5: Culture and how to behave: Just be polite and give people a smile. Handshake is ok, but ladies are often given an air kiss on both cheeks instead. You can wear shorts around the city, and in the beach I saw some women without bikini top. But inside the beach cafeterias you should be dressed. I wore bikini with a transparent long blouse and was strictly asked to go to the toilet and switch to shorts. This was during Ramadan, and I did not think about it. Otherwise, Barcelona is relaxed and you can go most places with shorts and slippers. There is some manana-culture, so if you wait for an answer or are complaining, you really need to insist to get help.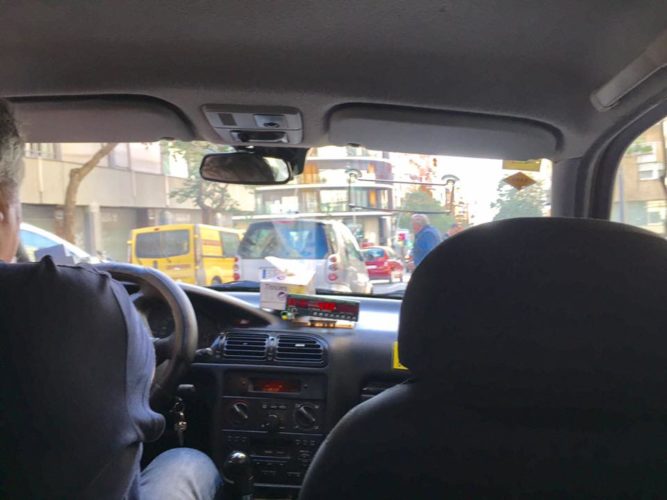 Getting around: I'm lazy in holiday and prefer taxi, but a month with taxi is too expensive! A friend taught me the subway, and it's nice and clean. They sell travel cards, mobile chargers and a lot of stuff there. Google Maps became the rescue when I was walking to new places. I have absolutely zero sense of direction and can mess up even though I have been in a place several times. I was confused when google maps told me to  «drive southeast.» I downloaded a compass for help, it's a long time since  I did skiing in the mountains and I had to think about where southeast is. By the way, taxis are cheap, so better to spend 8-10 euros than getting late. Local buses are also good, it may be difficult to find some stops, but then you ask.
7. Do what you want. Some love museums and sigthseeing, others prefer to relax on the beach. In holiday, let everyone do what they like. Barcelona is most famous for football and many go to the football stadion (be early if you want tickets) and the nice Park Guell. I liked La Sagrada Familia and went there in the evening with a friend. Later I bought tickets on the internet and explored the place with another friend. I also enjoyed the cathedral at Las Ramblas and the promenade at Barceloneta. Some find Barceloneta beach crowded and noisy, but it's big and you if walk  a bit or take the bus a few more stops, it's quieter and less people. You get massage for 5 euro and it is good for sore muscles. (I found 1 hour massage for 20 euros some small massage places; recommended.) In the evening it is nice to sit on the beach with a soda or beer. I saw a thief and met a Danish boy on drugs, but otherwise it was quiet there.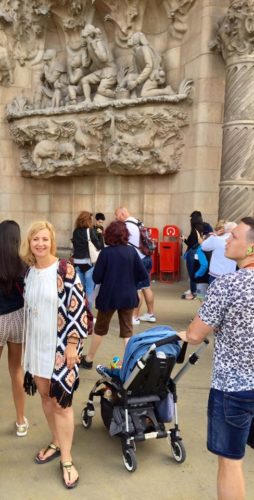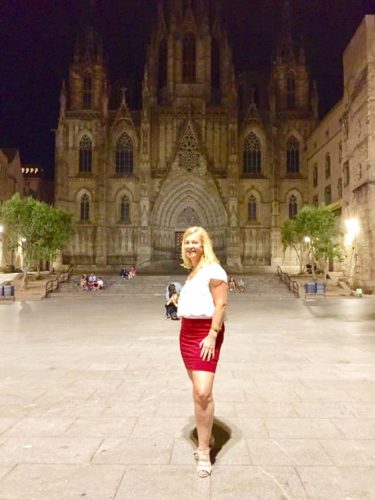 8. Location: Hotels, motels and Airbnb are all popular and I advise you to book early if you want to make good deals. My study mates and I spent a lot of time finding a decent place to stay for a few weeks, a month or more.  I have written about my experiences in another post, here .
9. Different holiday: Do you want a different holiday in Spain, then why not attend a bartender course, go on a bike ride or try a language course or take salsa-classes ,like I did.
There are many possibilitets.. Some of my study mates found cheap plane tickets and went to Mallorca  and Ibiza for a weekend, others went to Valencia by train.
10. Shopping: There is a large selection of clothes, shoes  and everything else in Barcelona. Here you will find everything you want. I like stores like Zara and Mango and they are not hard to find. Among many great centers, I enjoyed Las Arenas shopping center on Plaza Espanya near Montjuic. This was originally Barcelona's bullfighting arena, but bullfighting is now banned in Catalonia and in 2011 the place was recreated to a mall. Do not miss a stroll on Las Arenas rooftop terrace with restaurants and panoramic views of Montjuic hill and Barcelona.
Please note that some supermarkets are closed on Sundays, but you will find open pharmacies and small supermarkets with less selection. If you buy fruit and vegetables at the local supermarket, remember that you often have to weigh it before you go to cashier.
This big beach carpet I bought for 10 euro. 🙂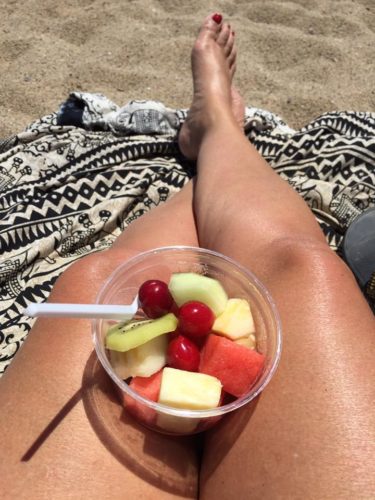 Questions or more to fill in?
I you need to contact me, then mail address tinecec@gmail.com
I am a Norwegian freelance journalist and blogger. I was in Barcelona one month to stidy spanish and learn salsa and received a small scholarship from the Norwegian Journalist association/STUP.