Annonse
Please check carefully before you buy Groupon Deals when visiting a foreign country: The deal might not work! The hop on and off bus offer with Groupon was really cheap, but the coupon never popped up. Guess what: I had to leave the bus – with the ticket man….
I cant believe I have such bad luck again. A few days ago I had to leave a famous nightclub because the guard did not like my ID. Now I am in a hop on and off bus with Big Bus in Miami and look forward to see the whole city in a few hours. But no…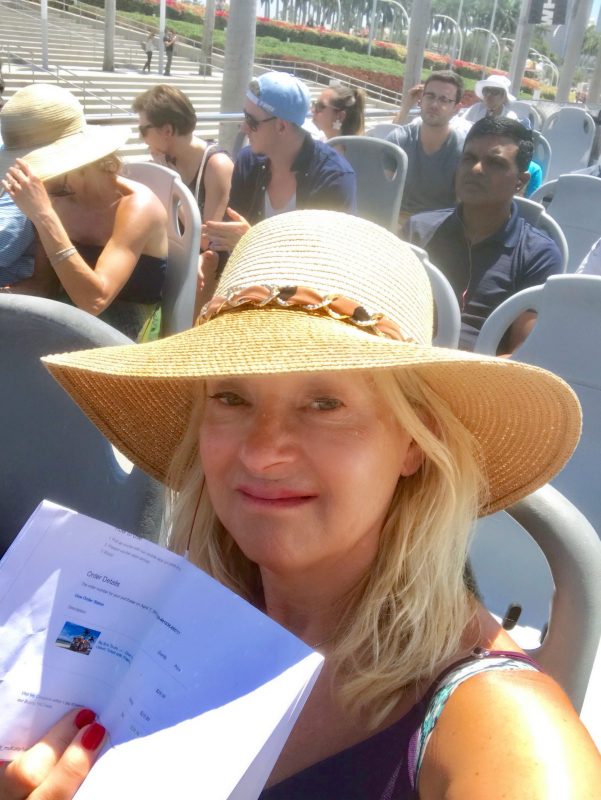 The first bus accepts my printout of the Groupon deal, but I have to change bus downtown, and there a ticket man appears and want to check my ticket. He shakes his head, and says this printout is not valid. He has to see the coupon. I also want to see the coupon, but it was nowhere to be found and the hostel kindly enough printed out the deal for me that I just bough. It was they who recommended me to buy a Groupon deal as it would be so much cheaper – and it was. I paid 29.90 dollars instead of 45 dollars.
«Just that the ticket is useless.»
(God, why do I always listen to these advices without checking for myself if it is wise or not.)
Please leave the bus – now!

The ticket man says the bus is about to leave and I have to get out. I am quite upset and asks him if he wants me to stand stranded in the street, and he says of course not madam, I will leave the bus with you.
There we stand in the street, me and this young stud with so strict rules to follow. We both look for the coupon – we try my IPhone first and even download the Groupon app twice – then we do the same on his phone – but the coupon does not exist!
«I can prove that I have bought and payed for the Bus deal, but I can still not go on my planned bus tour.»
He says last week another person had the same problem: «Groupon is cheap, but it is difficult,» he says. He thinks that maybe the Norwegian and American Groupon system do not work together properly.
He threw me out – now he wants to hang out???
He really wants me to enjoy the bus tour this day, and offers me a new lowcost ticket for 25 dollars. Normally it costs 45 and you can use it for two days. He also gives me his WhatsApp number on a written piece of paper with a heart on it. «We can probably hang out together,» he says.
What?? This guy brutally threw me out of the bus – now he wants to take me on a date?? I really have problems to understand The American Life. I say thanks, but I leave soon and dont know if I can make it,  I don´t have so much time left! Actually when a guy asks me to hang out, I never know if he means we are going on a walk together in a park, or if he simply just wants sex, and I am too embarrassed to ask.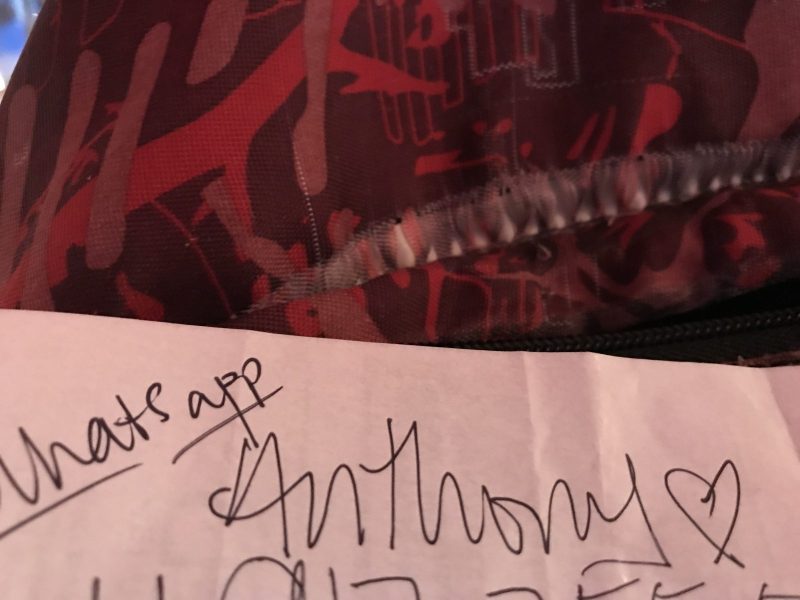 Good times in Wynwood
Well, anyways –  It is like 100 degrees where we are standing, and I am burning up. Eventually a bus arrives and he pushes me in front of the big queue. «You shouldn't be back there, you have waited long enough,» he says – adding «dont forget to add me on WhatsApp.» Then he is gone, and I am on my own. I am dying of thirst, and leaves the bus at the next stop, which is the famous Wynwood art district. The driver says this is a good place to stop for a beer, and I nod and say out loudly: OH YESSS!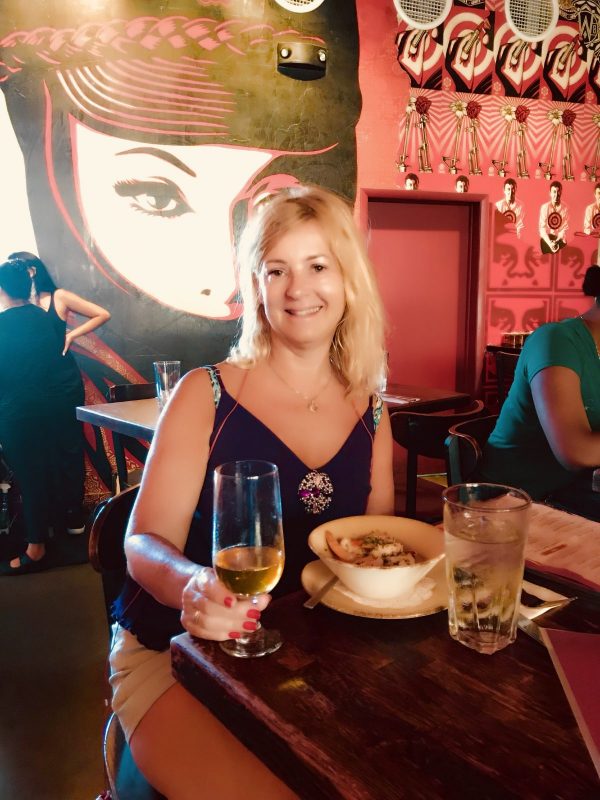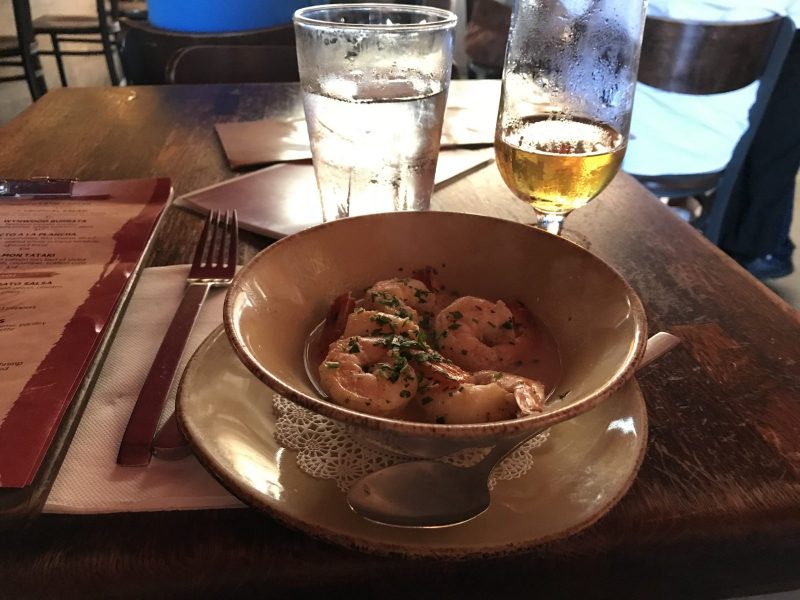 Actually I feel warm and tired and when I at last feel like moving  from my table in the Wynwood restaurant after finishing two enormously expensive and extremely small tapas dishes and two beers, it is already late – and I can´t find the bus stop. I normally struggle with direction and this time I am completely lost. Also there are no Big Bus signs.
Heyyy, I am lost!
«I am lost! Where do I jump on,» I ask the ticket man on WhatsApp. He quickly gives me the information I need and I am lucky to find the bus stop at last. Time is out and the bus leaves me in the city downtown. I have to go back to Miami South Beach with the local bus, which takes an hour…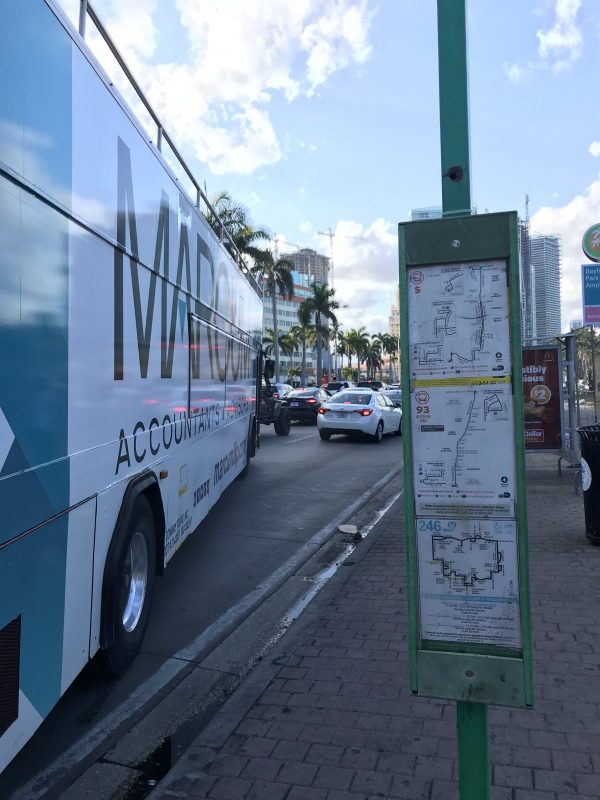 Cool times with my roommate in Wynwood on next day bus drive
Next day my nice roommate-cutie Kim from Brazil wants to go on the bus ride, and when he asks me if I will join him I say yes. This time I know my way around and most luckily of all, I now ride with a valid ticket. Before we go I email Groupon and say I want the money back from the worthless deal. Kim and I go back to Wynwood and take photos of all the vivid and funny artistic walls.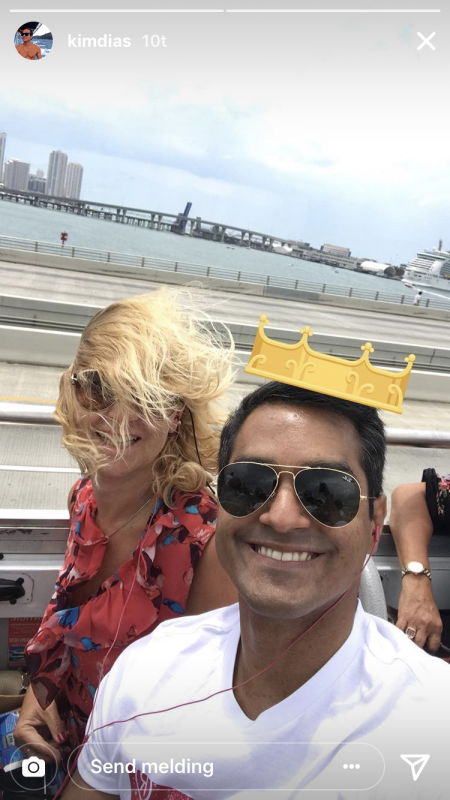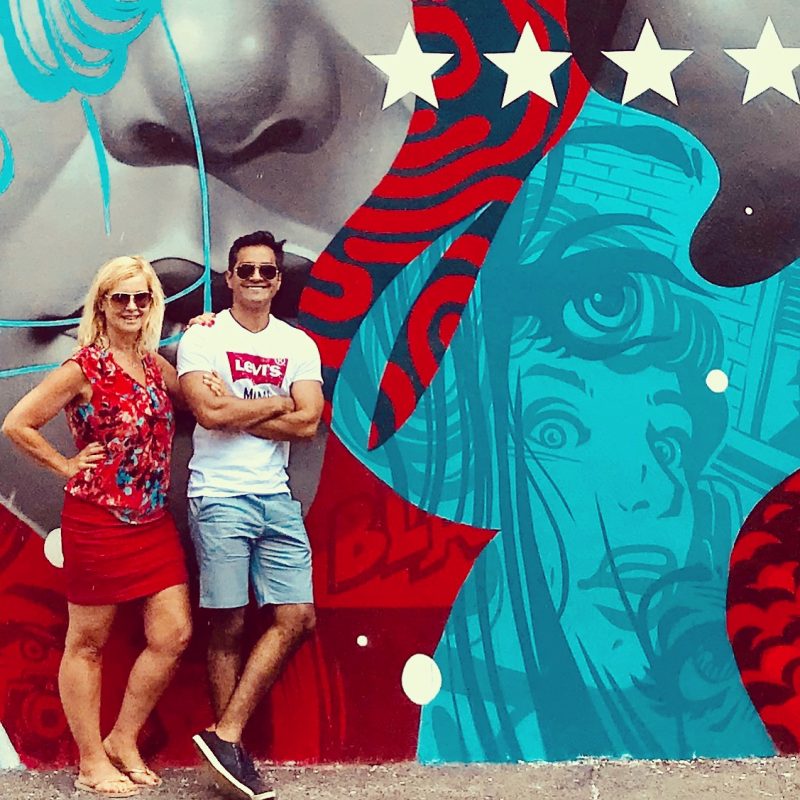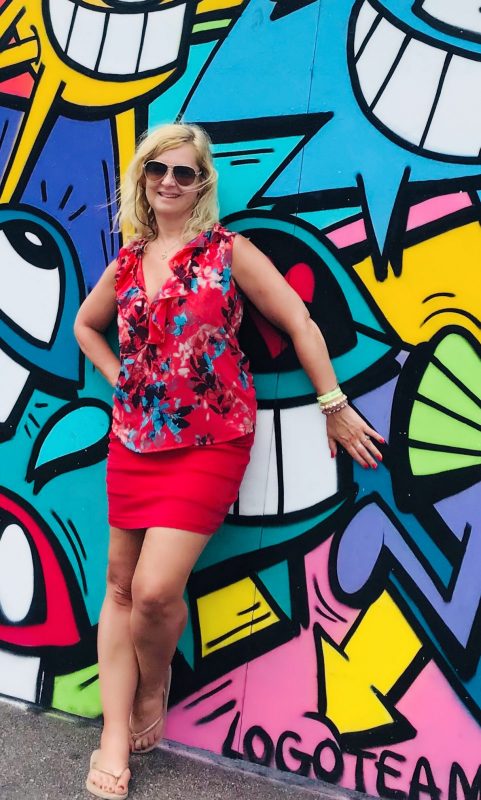 It starts raining heavily and we hide inside a cafeteria and have a beer. We want to stop also in Little Havana, but agree there is not much to do there besides having a Mojito -and they also serve delicious Mojitos in our hostel. Also, I already spent a whole night in Little Havana dancing salsa with a girl I met from Brazil last week in another hostel – Flavia.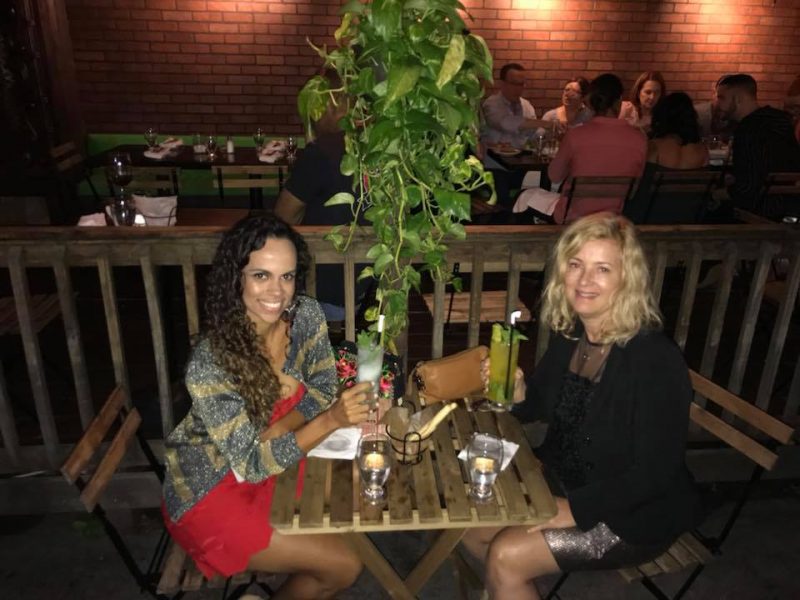 Kim and I decide to take the bus back to South Beach, end up in North Beach and have to sit in the bus all the way back. It seems we both suffer from lack of direction-disease.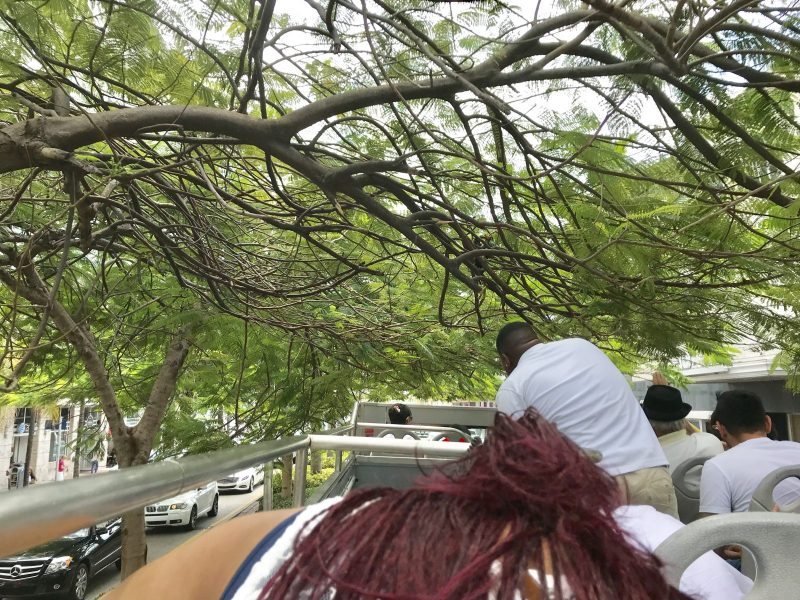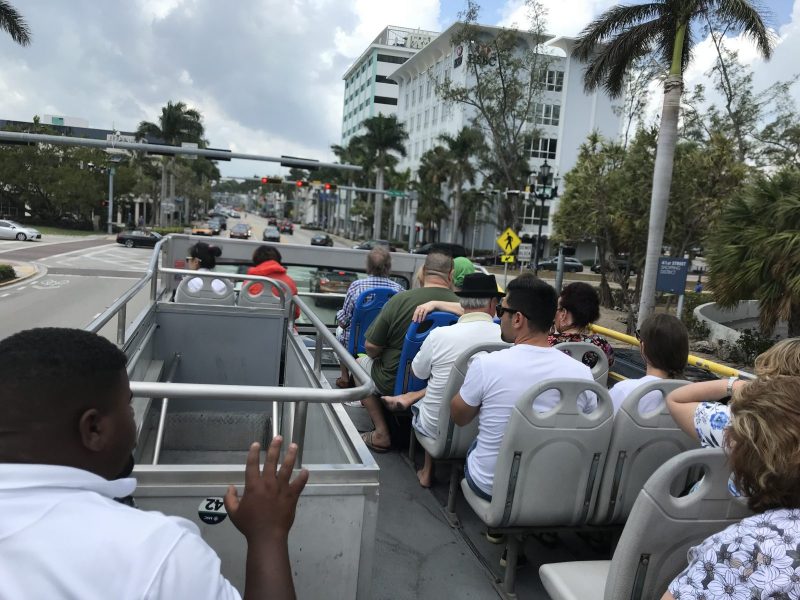 A false Groupon turned out to be a good deal
This has been such a nice day. Also the tour guide made me laugh several times, he was so funny, telling lies about how he used to live in these big expensive houses that we were passing –  with his ex-wife Shakira. Several times he asked us to bend our heads not to get the branches from the trees in our heads, that was also a bit funny, lol. It was heavy wind on the top floor, and we also were asked to hold on to hats, babies, partners and toupees! During the day I almost forgot that I paid double prize for the trip, both from Groupon and from Big Bus directly.
After a few days, I luckily get at notice from Groupon that I can spend the money on another deal or they can give me my money back. I choose the last. By all luck they return the money.
Now I want to message the ticket man and thank for his help and for giving me a good prize. I  say sorry there was no time left to hang out together as he suggested we  could probably do. «Did you really want that?» I ask, I am a bit slow sometimes to understand what a guy means. Sure, he thinks we could have a good time! He tells me he is originally from New York and worked for Big Bus in Miami for a year now.
Oh well, shoot – but time ran out and I got my nice day with Kim, who is now in marvellous San Francisco having a ball while I am at home in Norway recovering from a cold.
Groupon really let me down in Miami , but then a lot of other nice things happened, so thank you Groupon.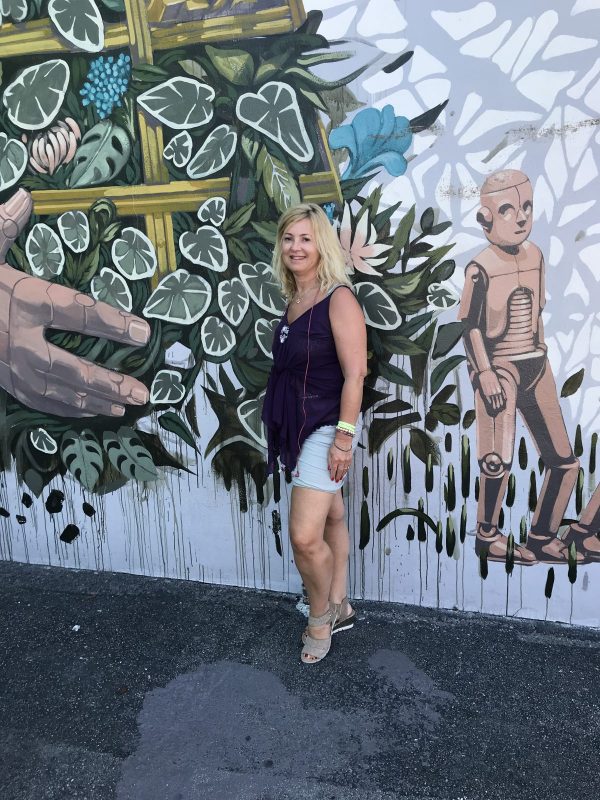 Will be more careful using you next time, though..;)
Do you use Groupon – and what are your impressions? Good or bad??
Read about all my good times and disasters in Miami, Florida:
I was denied access to a nightclub in Miami – read my 3 warnings: What not to do
Pool-drama: A young man is thrown out after harrassing other people for a week
How I survived sleeping in a bunkbed in a small room with 5 guys for a week
What I learnt in Florida: The American Dream does not exist, here are 6 reasons why
Why I turned down a luxurious stay at Hilton – 3 good reasons
Outfit of the day: I paid just 5 dollar for this amazing jumper
These are the 3 hostels I lived in during my stay in Miami South Beach:
These are the 2 schools I attended during my stay: